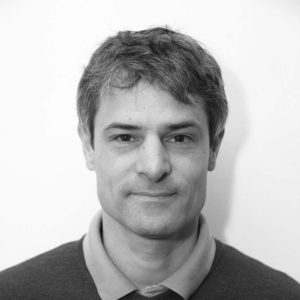 Dr Florian Schulze
Florian graduated after 5 years full-time study from GCOM (German College of Osteopathic Medicine), a branch of College Sutherland, one of Europe's oldest and most renowned osteopathic educational institutions. He also holds a German Heilpraktiker certificate, is a member of Osteopathy Australia and is registered with the Australian Health Practitioner Regulation Agency. (AHPRA). He also holds a certificate for dry-needling.
Florian has had experience working in various Osteopathic clinics in Germany and Perth before opening his own clinics in Fremantle and Rockingham. He also has experience working in different hospital departments and as a geriatric nurse during a course of study he began to become a medical doctor after he finished high school. Although he took a diversion from medicine to follow his passion for sculpture and fine arts, he later returned to his interest in the medical field once he discovered the holistic and effective approach of Osteopathy.
Florian enjoys working with people, looking at each individual with their unique presentation and life story, and finding the best way to resolve their pain and discomfort.  Please see the Osteopathy page on this website for more details on the osteopathic approach to diagnosis and treatment.
He immigrated to Perth in 2009 and lives locally with his wife and 3 children. He enjoys the beautiful lifestyle that Perth has to offer!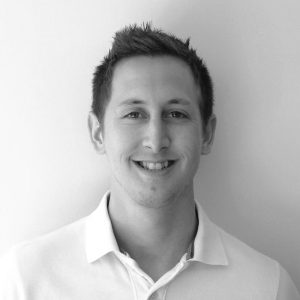 Dr Addison Levens
Dr Addison Levens (Osteopath) M.Ost, Post. Grad. Cert. in Paediatric Osteopathic Practice, graduated from the British School of Osteopathy, London, England in 2015. After completing his Osteopathy qualification, Addison decided to further his knowledge and interest in the field of Paediatrics. Addison completed his postgraduate certificate in paediatric osteopathic practice in 2016. He developed structural and cranial skills, with an understanding of the importance of safe treatment and management plans.
His approach is very patient care focused using a variety of structural hands on techniques, functional release, joint articulation/mobilisation, joint manipulation, breathing techniques, cranio-sacral and trigger point dry needling. Addison prides himself in advising and communicating with the patient.
Before training to be an Osteopath, Addison did voluntary work in South Africa where he spent two years of his life serving local communities and carrying out service projects. He has always been interested in helping others and is dedicated to helping people feel better in their lives.
After 6 years of intense studying, Addison and his wife decided to move to Western Australia to pursue his career and enjoy the beautiful surrounds. They both share a passion and love for dōterra essential oils and Addison is passionately interested in anything related to sport!
Osteopathy can effectively treat back and neck pain, headaches and migraines, sports injuries and much more. Please contact us to discuss how osteopathy can help you.